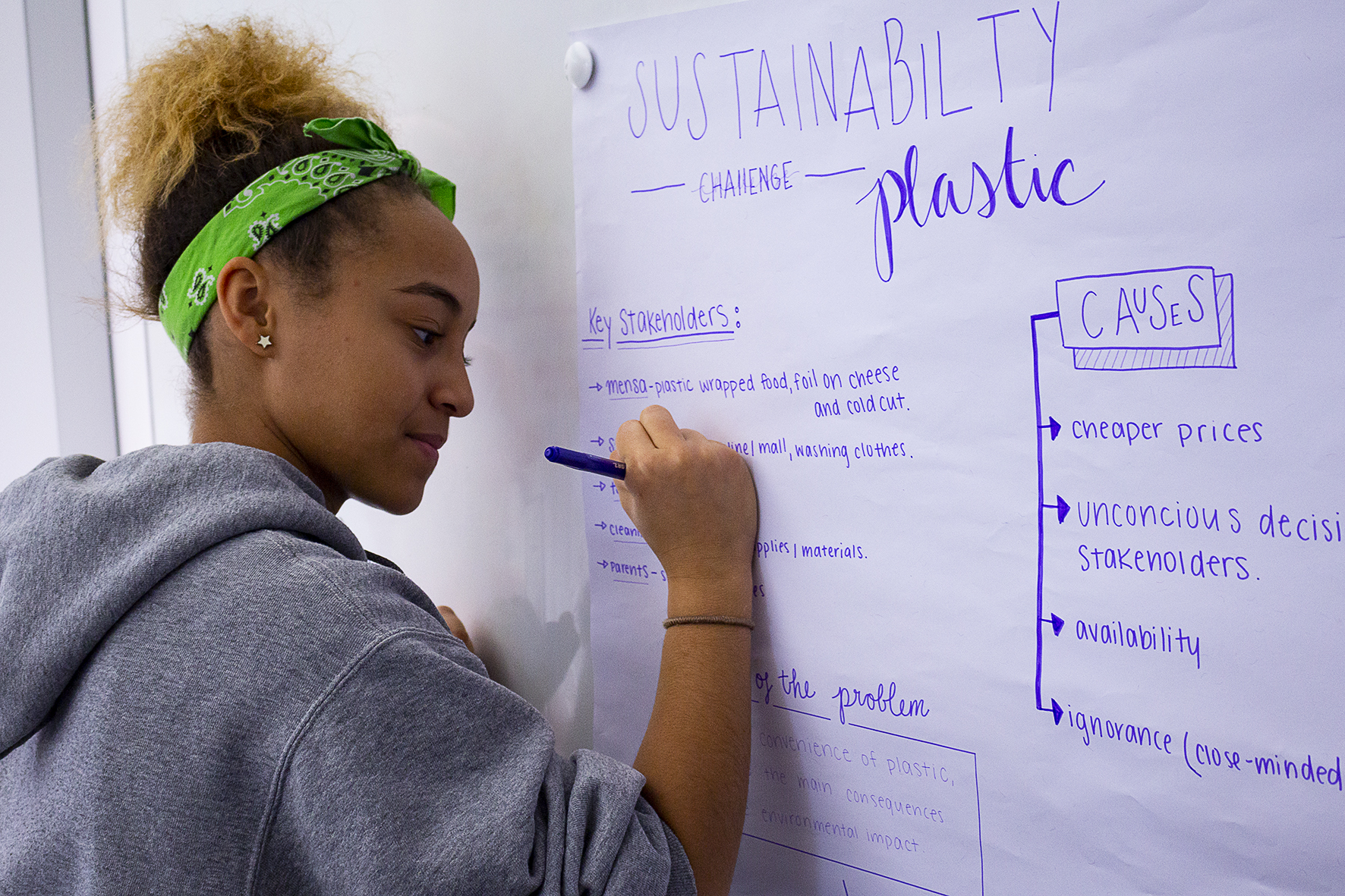 Overview
Award-winning Climate Crisis Response Strategy
In 2019, UWC RBC developed a climate Crisis Response Strategy, highlighting the central elements Monitoring, Reducing, Offsetting and Education.
When our major corporate donor, the Bosch GmbH, declared in 2019 their ambition to reach net carbon neutrality by 2020, UWC RBC decided it was time to develop our own Climate Crisis Response Strategy.
In broad terms, our approach is based on four interconnected components:
Monitoring
UWC RBC will monitor its greenhouse gas emissions to quantify our climate impact.
Reduction
UWC RBC will set itself ambitious, adequate and achievable targets for directly reducing its emissions, for example through changes in how we travel, how we use energy and what we eat.
Offsetting
Recognizing that we will not be able to directly reduce our emissions to an extent that is in line with what needs to be done globally – let alone bring them to zero – in the short/medium term we will work with our partner, the High Atlas Foundation (HAF) in Morocco, to facilitate the planting of a number of trees that is large enough to theoretically absorb our remaining GHG emissions. We recognize that offsetting is not a perfect solution and certainly not an alternative to directly reducing our emissions. At the same time, our hope is that we can form a close cooperation with HAF that will also have significant educational benefits.
Education
As education is at the core of what we are doing at UWC, it also plays a central role in our climate strategy. We want to carry out all of the steps described above – monitoring, reducing and offsetting – in ways that involve our college community and give our students a better understanding of the climate crisis and possible ways to address it.
Where we are today
As of 2022, UWC RBC has enough monitoring data from previous years to have a "baseline" for our greenhouse gas emissions and a sufficient understanding of how much different activities contribute to be able to the process of setting targets. Also, while efforts have been on halt during the Covid pandemic, we hope that in 2023 students can, for the first time, visit the High Atlas Foundation.
Climate Response Strategy receives Freiburg's Sustainability Award
In celebration of its 900-year anniversary, the city of Freiburg has awarded a total of nine prizes for environmental education to different organisations. UWC RBC was awarded one of these prizes (worth €900) for our Climate Crisis Response Strategy.