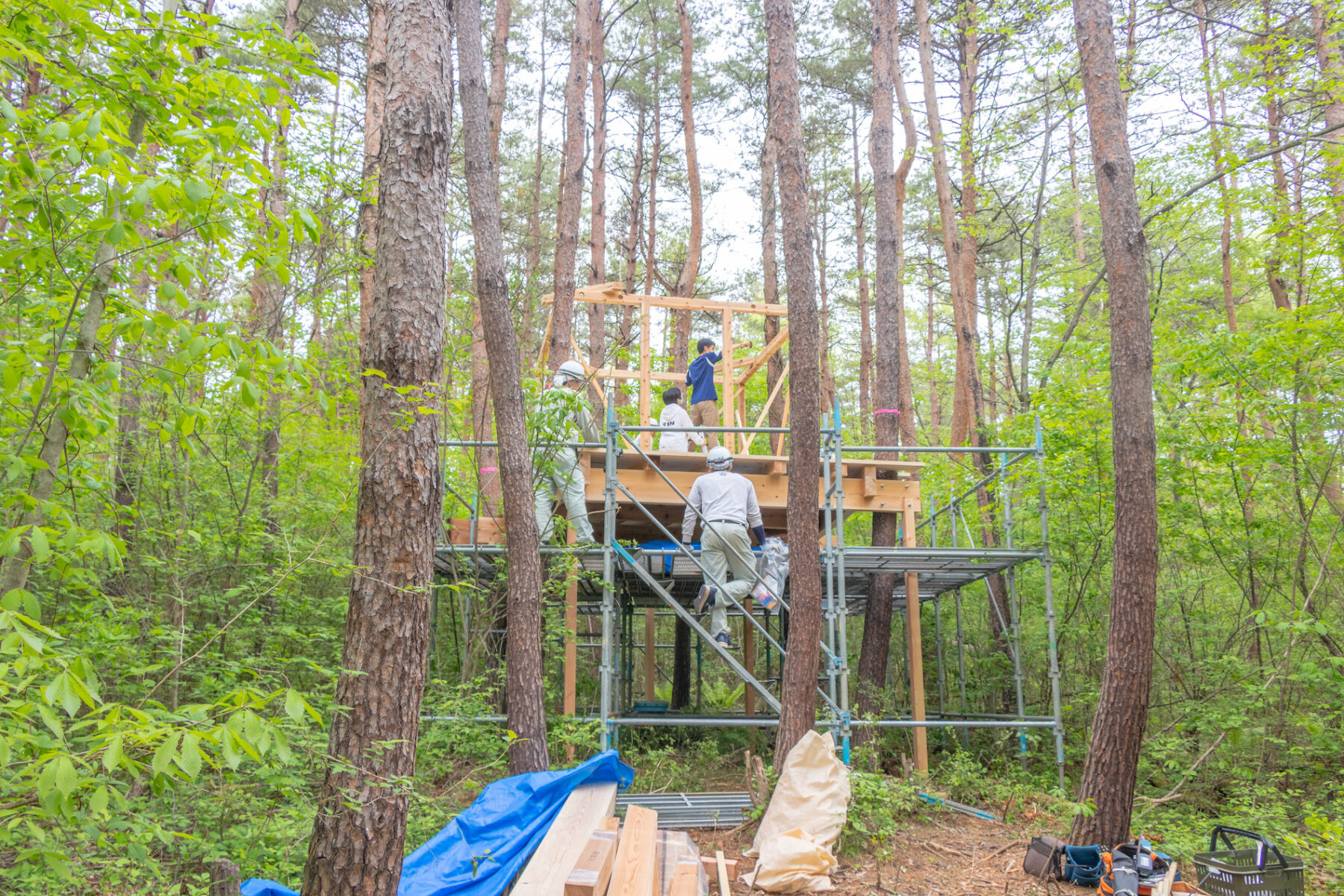 Overview
Connecting with our natural environment
UWC ISAK Japan was built in the middle of the beautiful Karuizawa forest in Nagano Prefecture. This green area is protected and deeply cherished by its inhabitants. We are humbled every day by its beauty and the calmness it brings to our residential life, bustling with academic deadlines, social activities, and so on. Looking over this forest is the magnificent Mount Asama, one of Japan's most active volcanos and beautifully capped with snow throughout winter. These stunning surroundings make for an ideal place for growth and learning. 
The Outdoor Classroom
We believe that the outdoors is the best possible classroom. Our robust Outdoor Education program fills students' weekends and breaks with activities and sports in nature. It equips them with the leadership skills to organize and plan a trip and react to challenges and emergencies. You can learn more about our vision for an Outdoor Classroom on our website.
A Campus in the Forest
In 2019, we formalized our relationship with the neighboring forest through a 5-year lease of 30 hectares to our school. This student-led initiative, backed by Japan's Forestry Agency and the Ministry of Agriculture, Forestry, and Fishery, aims to bolster our bond with the local Ohinata community, enhance carbon absorption for cleaner air, and promote and safeguard biodiversity.
Strengthening a Community in Nature
One of our main achievements in strengthening community ties with our natural surroundings was the building of the ISAK treehouse in the summer of 2021. Nestled in the forest a quick 10-minute walk from campus, this wooden house is a testament to UWC ISAK Japan Community's love for its environment.