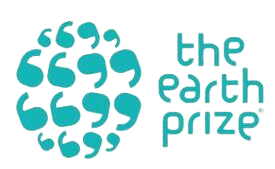 Overview
Earth Prize
The Earth Prize is a global $200,000 environmental sustainability competition for students between the ages of 13 and 19 which will reward the teams whose projects have the most potential to address environmental issues. Through The Earth Prize, students are challenged, mentored, and inspired to effect real change by designing their own environmental sustainability projects, products, organizations or enterprises.
A group of 8 passionate and engaged students entered The Earth Prize competition in November 2023 with the idea of addressing a marine issue in our local area. Here is a little bit about their idea!
"From Venice canals to the Adriatic Sea, heavy metal pollution is a preponderant issue with intersectional, toxicological effects. The Adriatic coast has always been urbanised because of trade and the presence of heavy metals is significant, spreading from the seabed to the surface due to the sea's hydrodynamics laws. Metals, like Zinc, Nickel, and Titanium, directly impact marine diversity. In addition, through food chains and the attachment of microplastics to heavy metals, human health is affected. 
BioFloat, a sticker attached to a boats' hull that absorbs heavy metals from shallow waters through a chemical process called chelation. The sticker will be made of mussel shells, a material that is both biodegradable and abundantly present in many places in the world, including the region of Friuli Venezia Giulia in Italy. Chelation is a method used to remove heavy metals from human bodies and for environmental remediation. There is a large range of chelating agents that are effective in salt water conditions. With the aid of laboratory experimentation and experts' opinions, a specific agent could be established. The sticker decreases the amount of heavy metals in the waterbody. After further guidance, we will look for a method for desorption and reusing the sticker, developing the product's circularity."