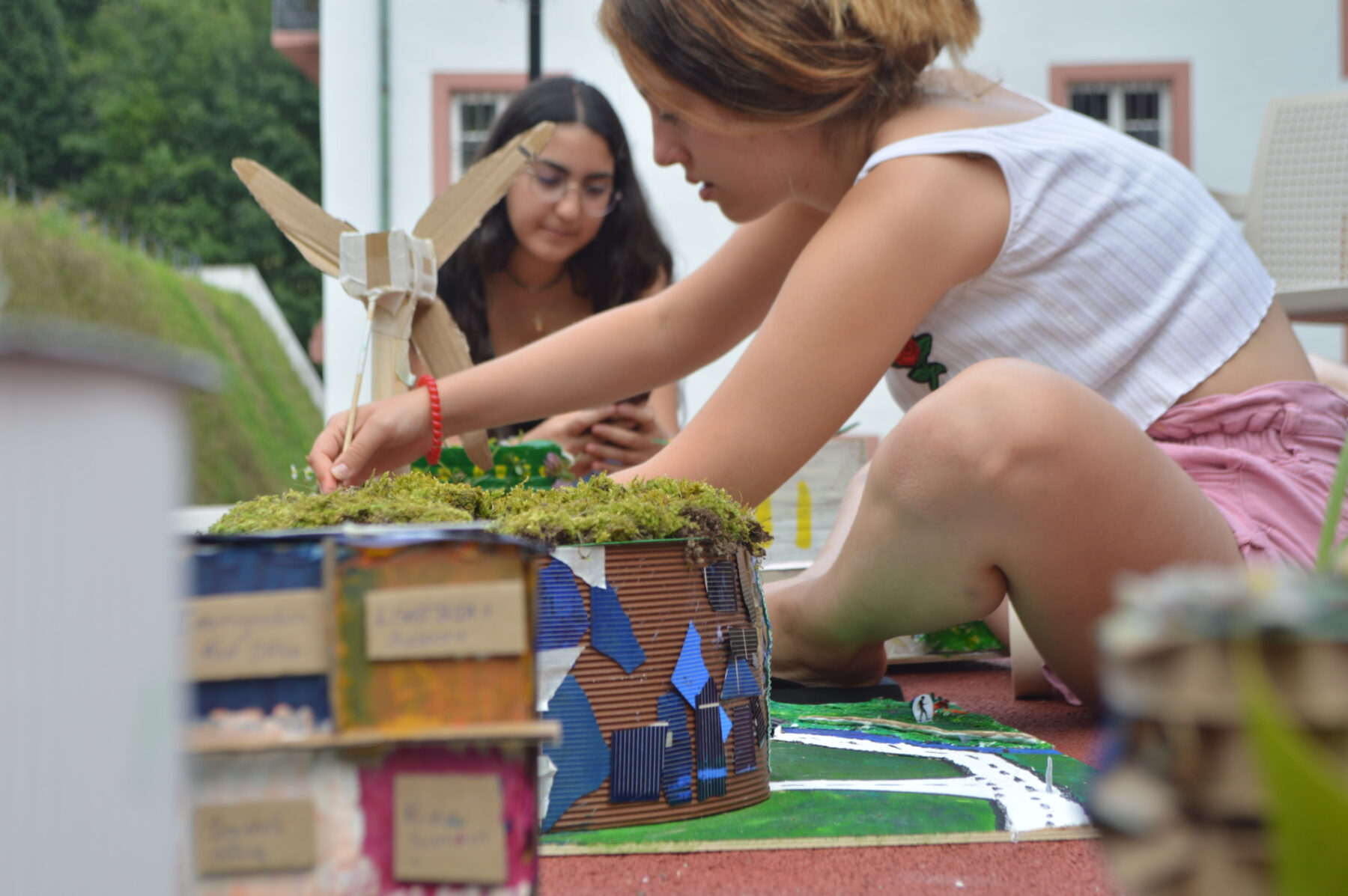 Overview
'Liveable Cities of the Future' Project Week
How can we design and develop livable cities for the future? This question will be explored during a week-long interdisciplinary learning experience at RBC. With regular classes suspended and through workshops, excursions, films, discussions and hands-on creative work, students and teachers will get a better idea of how cities work – and what's needed to make them more sustainable.
Heading
Under the topic of "liveable cities" – which encompasses both sustainability and quality of life – students go on site visits in and around Freiburg (e.g. to a local wind farm or a waste treatment plant), meet with experts (e.g. on making cities more bike-friendly), have discussions (e.g. on how to make cities more inclusive, or on the role of rivers in cities) and attend hands-on workshops (e.g. on wiring up solar panels).
Drawing on these inputs, groups of students then develop their own concepts & models for a "liveable city of the future" and present it to their peers.
The concept replaces what has currently run as G4 project week, and will be held at RBC for the first time in 2023. It is mainly driven and developed by our sustainability coordinators Kristin Kaschner and Tobi Kellner.