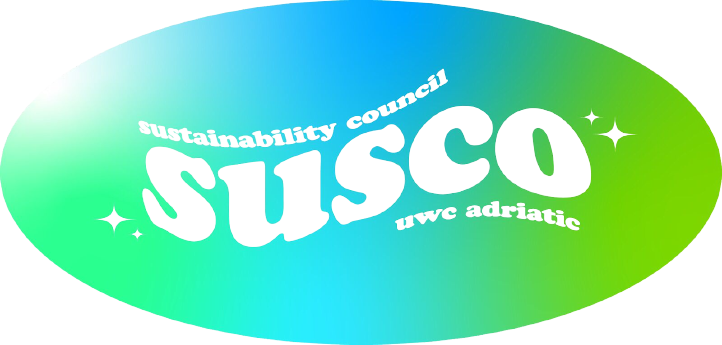 Overview
Meet the Sustainability Student Council = SUSCO
SUSCO, The Student Sustainability Council at UWC Adriatic is very active throughout the school year and leads student initiatives within the school.
Students and staff members have been debating about how to make our community more sustainable from an economical, ethical and most of all environmental point on view and seeing how we can concretely implement changes within our College!
Here are some of the many initiatives that the students in Susco and the sustainability coordinator take the lead on:
discussions around sustainability related topics such as fast fashion, nuclear power and energy, colonialism and sustainability and much more!
cutting down our CO2 emissions
reducing food that is wasted every day from our cafeteria
reducing our use of single use plastic drastically
recycling effectively in all residences and College properties
organising focal days dedicated to Sustainability
organising fashion shows with second hand clothing in collaboration with our student foundation CAS activity
organising sustainable cosmetics workshops
organising visits to local farms and learn about the local area
encouraging people to share their climate story
educating our community and trying to build a sustainable College!