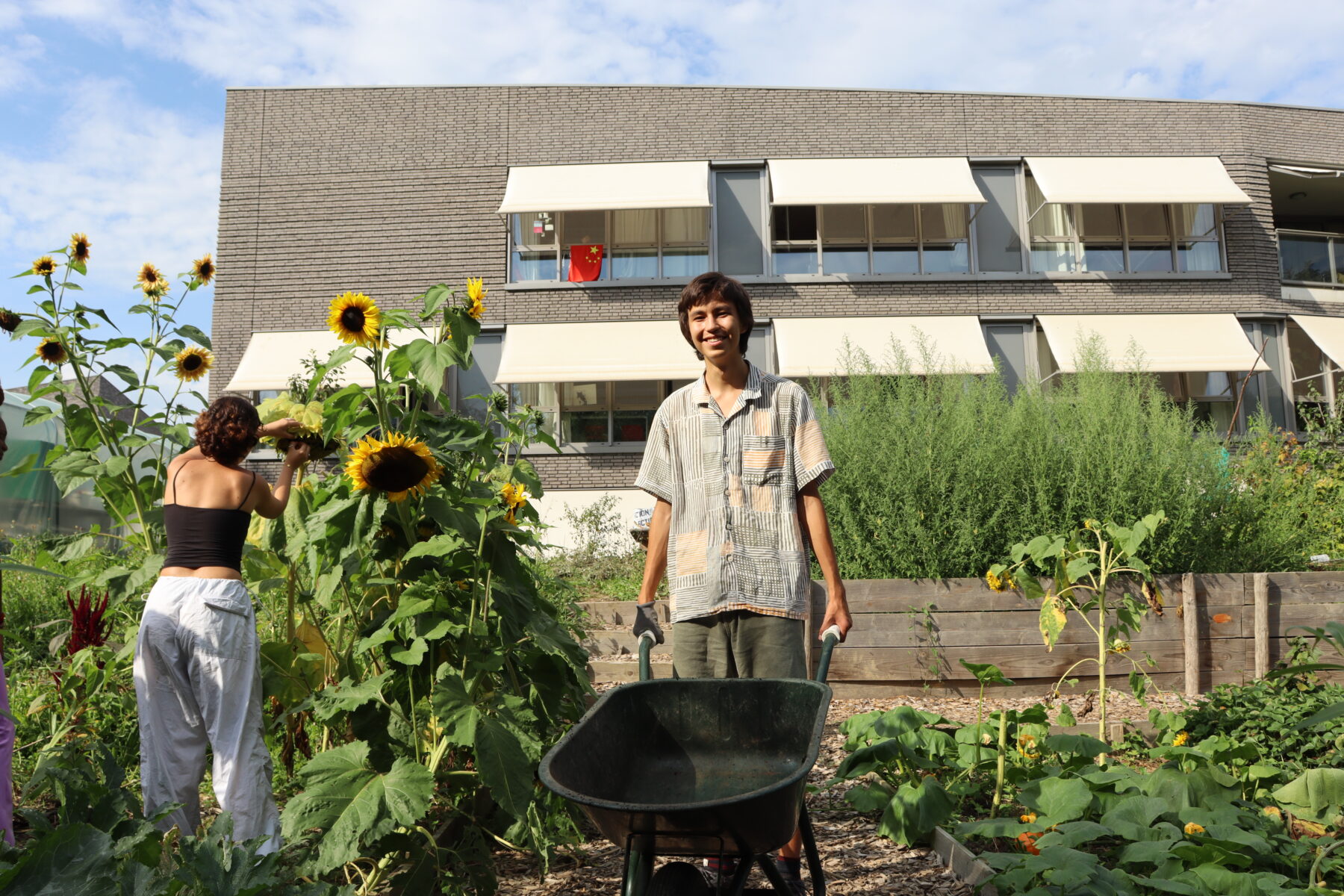 Overview
Permaculture Garden and Tree Nursery Project
A 300 square metre garden designed and created by our community on permaculture principles. Includes tree nursery, polytunnel and fruit, flower and vegetable beds.
The garden was created in 2021 as part of a Campus Sustainability plan to increase biodiversity on campus as well as opportunities for students to learn techniques for conservation and organic horticulture. An existing, low diversity meadow was converted by students with the help of staff and parents and a local environmental NGO (CNME). The project uses permaculture principles, one of which is using locally available resources, such as recycled milk cartons for planting pots, cardboard for mulching and garden waste and spent coffee grounds for composting. The project so far has seen the planting of over 20 native fruit trees, 200 native hedge saplings and the sowing of many more tree seeds collected locally. Wild and cultivated lower beds have been sown to encourage pollinators and all vegetable produce is shared with our community. The garden is managed by both day and residential students from different year groups with several community days encouraging parents and staff to volunteer too. The garden has already been used for I.B Environmental Systems and Societies and Design Technology students for coursework investigations as well as Extended Essay research.
Permaculture Garden & Tree Nursery Project Coordinators: Nathan Hunt and Lucinda Bride.