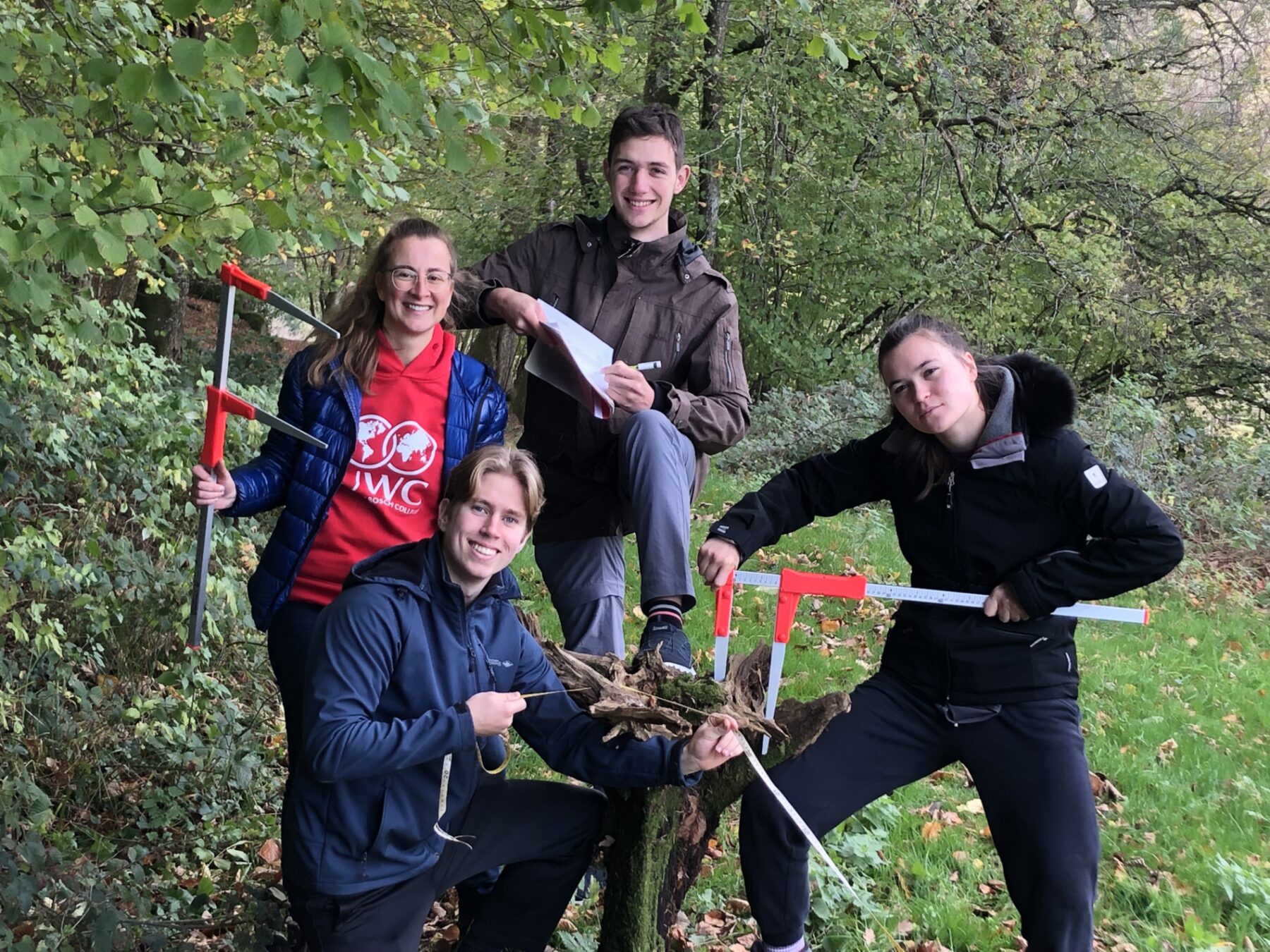 Overview
Experiental Learning in our school forest
Since November 2022, RBC has their own school forest. 15 minutes away from the College (by school van), the 19ha forest area is located near the village of Kappel and directly on the hiking trail leading to Schauinsland. It's a beautiful, diverse piece of land, with three creeks, two water sources, flat and steep parts, dense areas and areas where trees have been harvested some years ago.
Together with forest pedagogues of ForstBW, our students will get a chance to help maintain but also shape and design the forest according to our sustainability goals.
Learning about the biodiversity and ecological system of the Black Forest as well as interacting with the local and wider community around the forest are part of the experience, as is the chance to plant and take care of trees.
On a weekly basis, a group of students dedicate their Wednesday morning to our new school forest, a 19ha area located nearby the College. In their first sessions, the Conserv'action CAS group helped the local foresters identify and mark oak, pine and chestnut trees as well as douglas firs – which are valuable for the ecosystem due to their drought resistance – and cut the trees around them to provide for more space and light:
"At first, it felt weird to cut trees to make the forest more resilient against climate change; but then we understood the role of key species. It was amazing to work outside so close to nature while learning about the ecosystem forest and knowing that our work will benefit the ecosystem. We even found a dray in the process, which is the nest of squirrels."
Part of their work also contains gathering data about the location, height, diameter, and health of the trees that will be kept. In addition, the group is working on converting a 0,25ha area with only hazelnuts into a plantation of sessile oaks; upcoming community events will focus on the preparation of the plantation site and the actual planting of the sessile oaks.