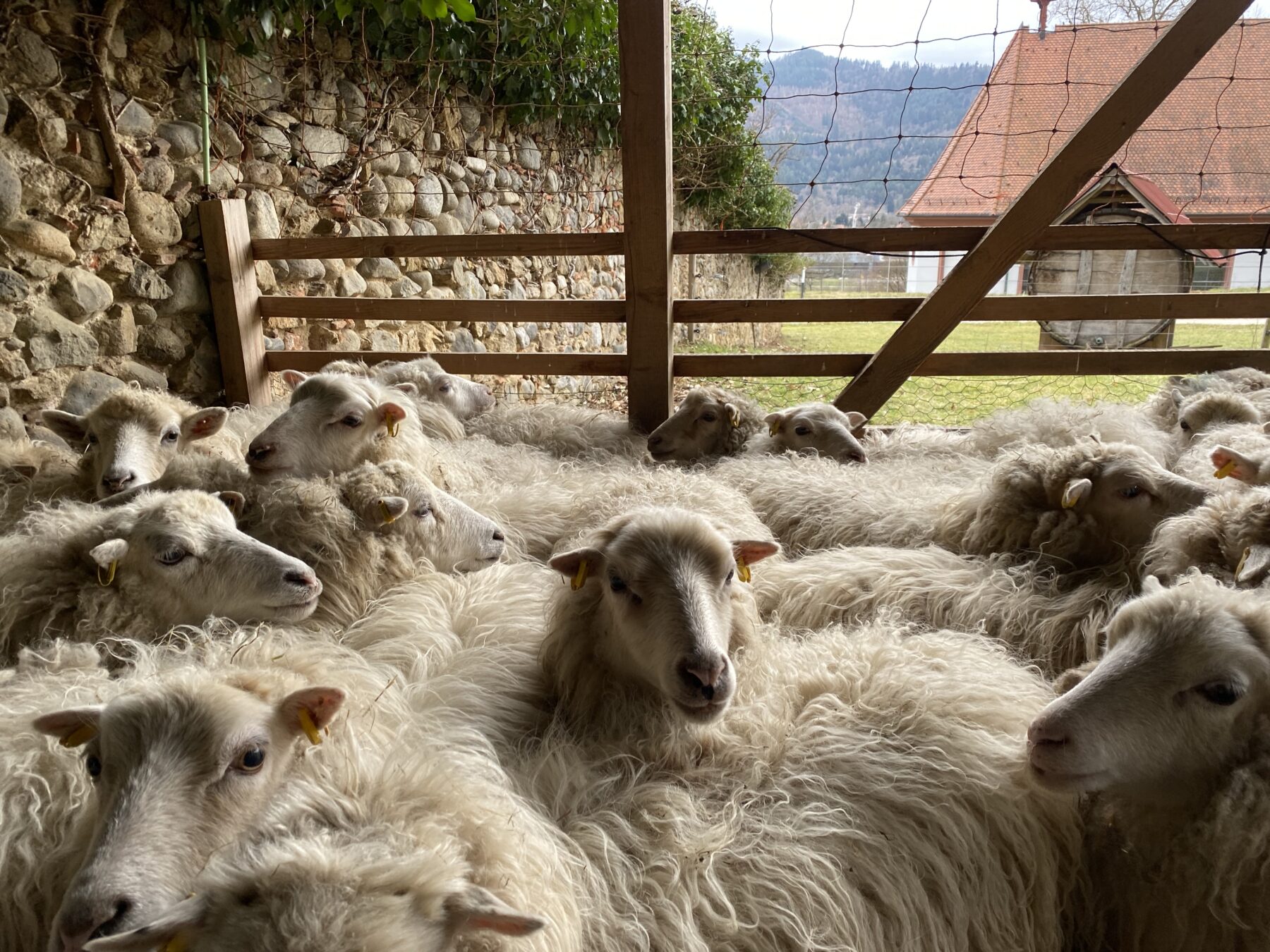 Overview
Sheep farming
Sheep farming is an integral part of the agricultural activities carried out on the campus, and students play a crucial role in supporting the proprietor in carrying out various tasks. As the grass fields around our campus are protected land, the sheep play an important role in keeping the fields well-maintained, as they graze on the grass.  One of the most important tasks is ensuring a comfortable living environment for the animals. To prevent damage, it is important to clear the fields of any sticks or logs, and this is where the students come in. They assist in removing any debris or obstacles that could harm the sheep or hinder their grazing. In addition to taking care of the fields, the students also collect hay that will be fed to the sheep. This is an important task, as sheep require a significant amount of food to maintain their health and well-being. The students clean out the sheep pens, ensuring that they are free from any dirt or debris, and that the sheep have a comfortable and clean environment to eat and rest. The hay and manure collected from the pens are used to make compost heaps that will be used to fertilize the Monastery Garden, which helps to enrich the soil and promote healthy plant growth. 
Occasionally, the students assist in cutting the sheep's nails and marking them with individual numbers. This is an important aspect of sheep farming, as it helps to identify individual sheep and keep track of their health and well-being. 
Moreover, the Sheep Farming CAS also collaborates with other communities in the region to clear fields and care for sheep. This gives our students the chance to connect with the local community, learn about sheep farming, and participate in sustainability efforts beyond our campus. Our CAS group's work demonstrates our commitment to sustainability, community outreach, and providing unique opportunities to our students.