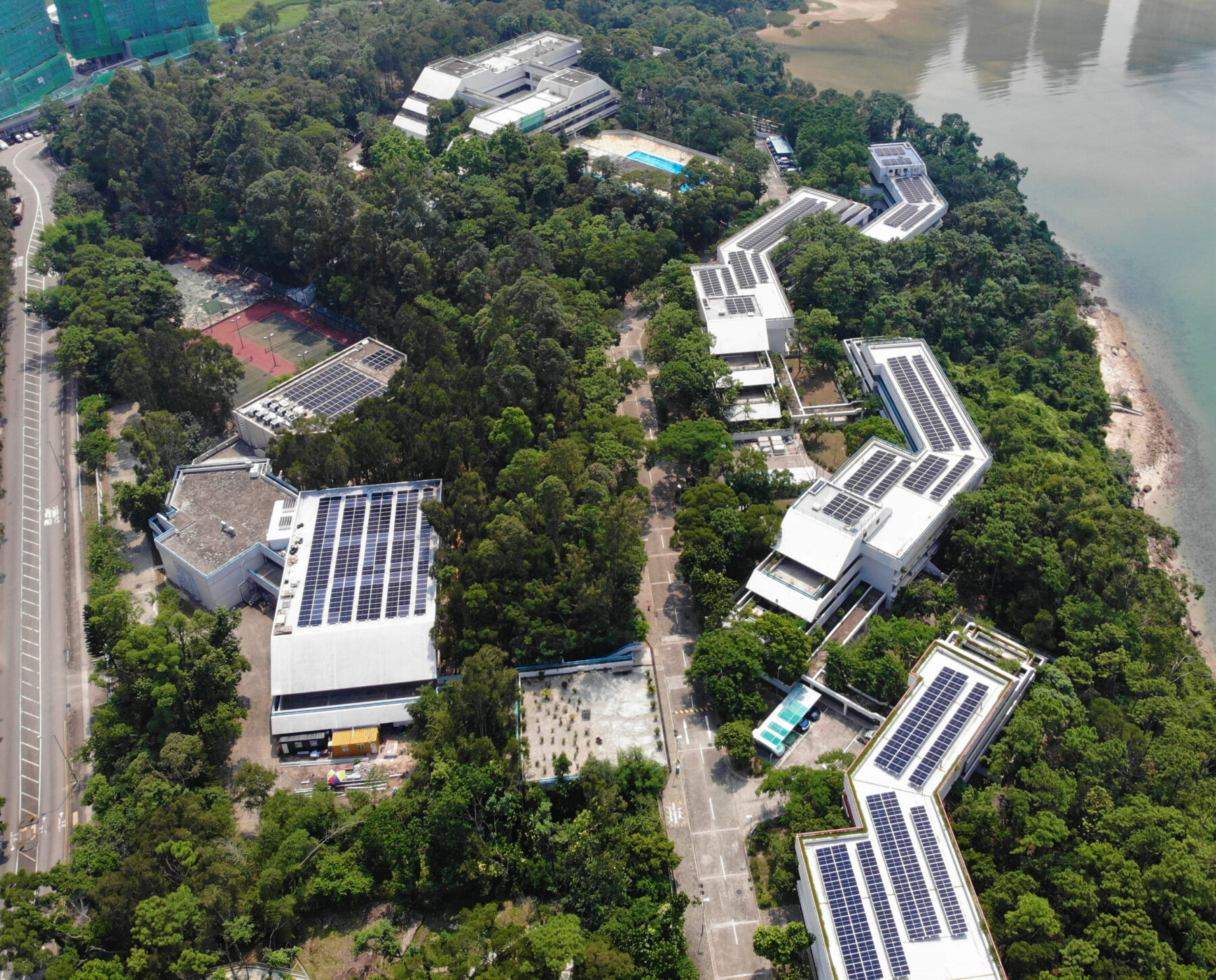 Overview
Solar Panel Project
Solar energy is becoming increasingly popular around the world for its numerous benefits. It is a clean, renewable, and abundant source of power that can be harnessed to meet various energy needs.
In 2019/20, the College joined the Renewable Energy Feed-in Tariff (FiT) Scheme offered by CLP Power Hong Kong Limited (CLP Power) which is designed to encourage community participation in the adoption and development of renewable energy. A total of 1,168 photovoltaic panels were then installed on 10 rooftops within the campus including the academic and residential blocks with a total capacity of 403 kW.   It is projected that the system will produce approximately 480,000 kWh of electricity each year, equivalent to the annual electricity consumption of 120 four-person households.
LPCUWC would be saving approximately 6,000 metric tons of carbon dioxide over 25 years, which is equivalent to 3,000 tons of coal burnt or planting 10,700 trees each year. HK$ 1.9 million will be generated every year.  The revenues being generated will be used for scholarships for students in LPCUWC coming from grassroots families.
"I think being from Madagascar, a country that is fully affected by climate change and global warming, knowing that my scholarship is actually from something – the solar panel is really meaningful for me because l know that my scholarship, me studying won't harm anyone anywhere in the world." – Miora Shamiah Andriamahefa, LPCUWC 21′
Because of the Solar Power initiative the College, was able to partner with CNN for their Call To Earth project. Students participated and received recognition on their project of testing energy consumption at the College which enabled them to identify ways in which the College community could be mindful towards energy usage.
This green-energy project is our contribution towards the United Nations 2030 Sustainable Development Goals.  It is worth sharing this meaningful project not only internally but also externally, especially our immediate neighbourhood.
Here is the Solar System Project at LPCUWC video.