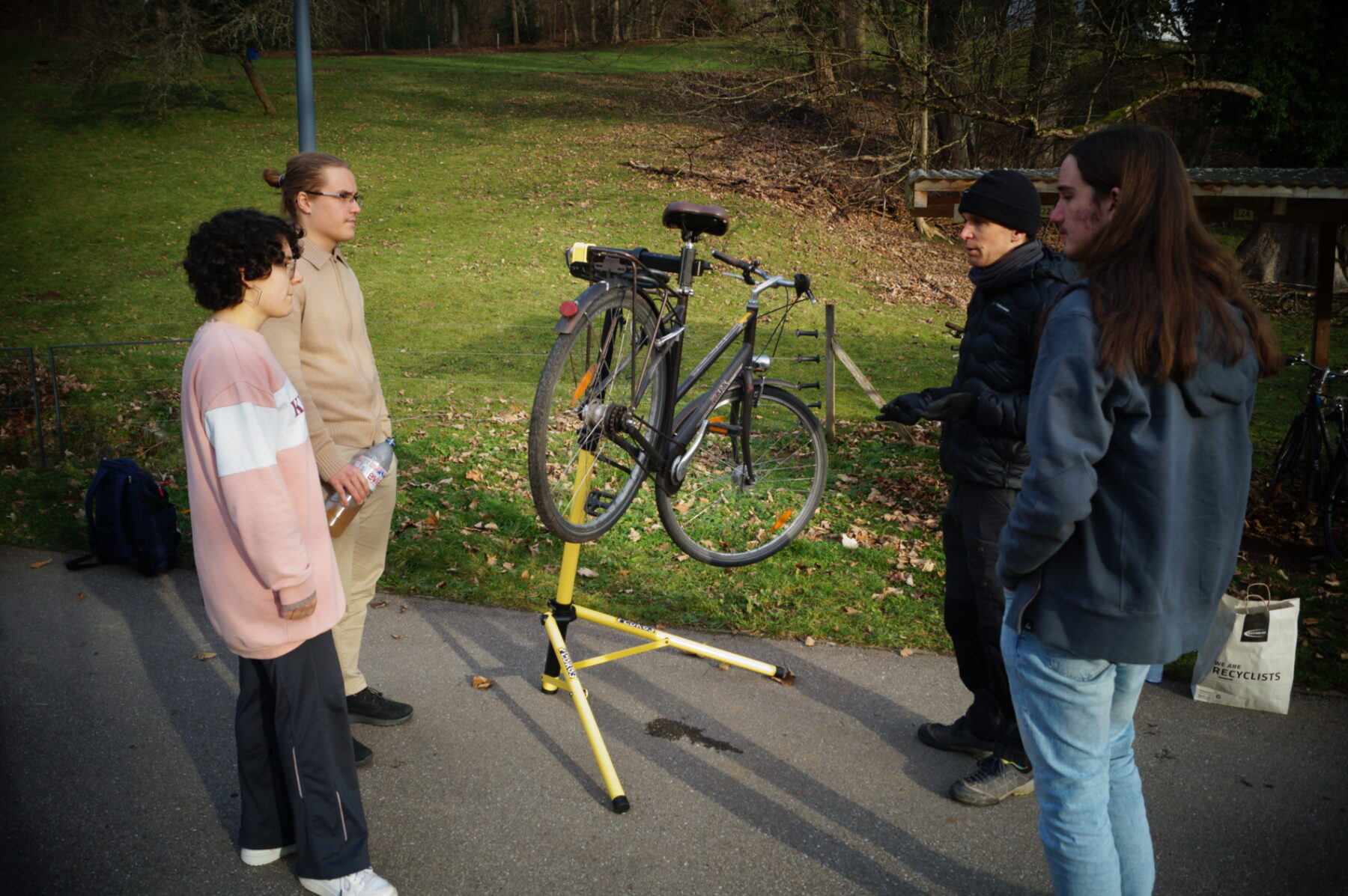 Overview
Sustainable mobility: Financial Support for our Bike Program
New momentum for our RBC bike program: With EWS Elektrizitätswerke Schönau eG and their "Sonnencent" support program, our school was able to gain a strong partner in the development towards sustainable mobility for our students. With the support of Brody Bikeservice, an innovative and local bike repair shop, our students will learn new skills in repairing our (partly outdated) bicycle fleet over the next few months.
The project kicked off on January 10th with an initial diagnostic look at the school bikes, and bike repair workshops are scheduled to happen on a bi-weekly basis.
As part of the bike program, we teach our international students to use bicycles as their primary mode of transportation. Forty city bikes, fourteen touring bikes, as well as twelve mountain bikes and six road bikes are available to our students for this purpose. Students use the bikes, for example, to get to their weekly service sessions, such as Freiburger Tafel, kindergartens, schools and refugee homes.
In the Black Forest and the surrounding area, we go on larger bike tours together, while some of the students use the bikes for project weeks. Upon their arrival at RBC, students learn how to ride a bike and how to do repairs themselves.
Within the framework of the EWS Sonnencent support program, we would like to increase the quality of repairs, cycling education and road safety. We would also like to improve our lending system to enable functional bike-sharing. We host repair workshops with Brody Bikeservice, bike safety training, and sessions at the traffic practice area to sustainably mobilize and inspire our student body.