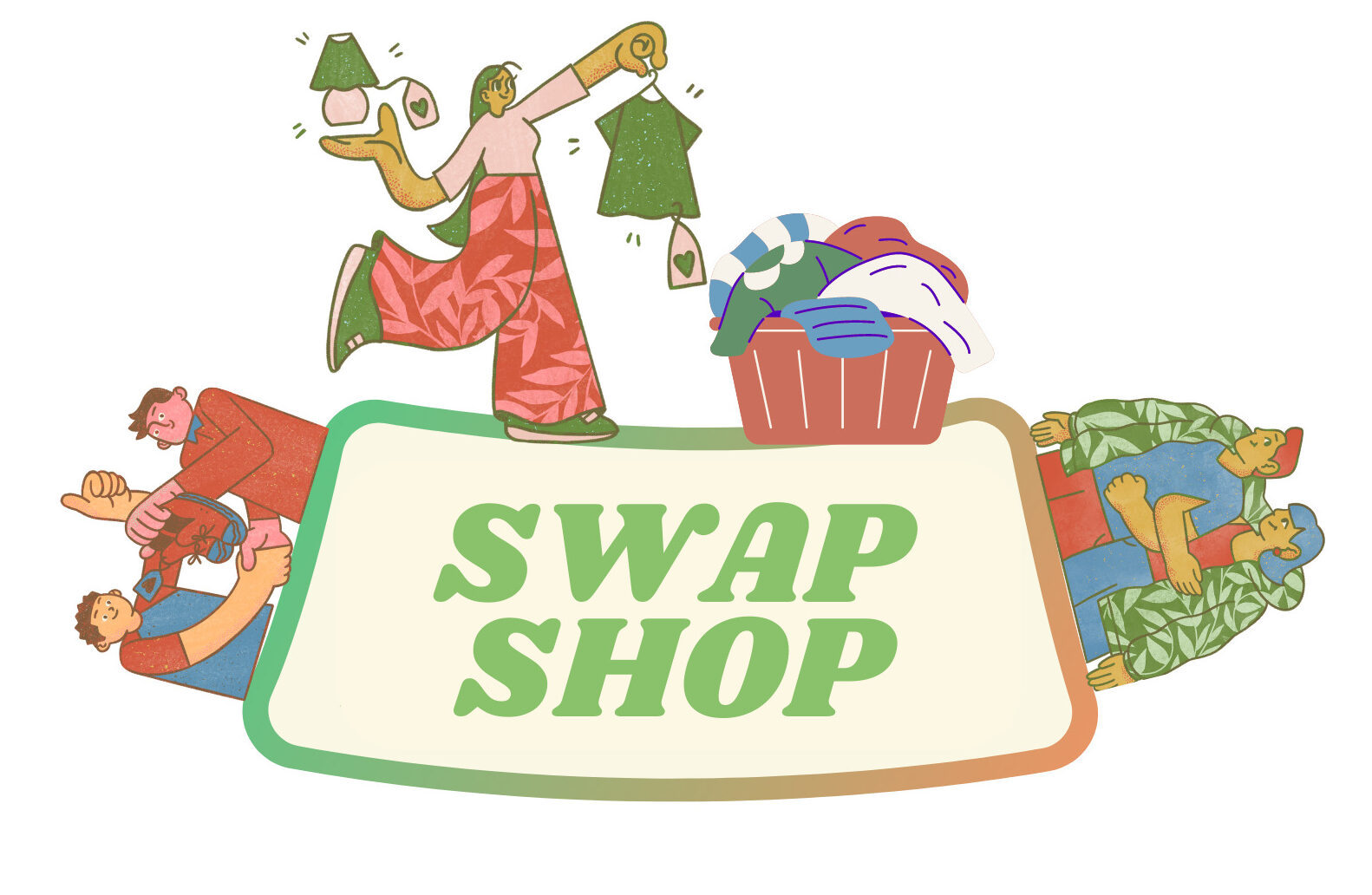 Overview
The Swap Shop at UWC Maastricht
The Swap Shop is a student-initiated and run Service (part of the CAS Program at our school) that aims to give a second life to clothes/other items that members of our community no longer use and kindly donate. The students manage the donations, which include unclaimed items from the Lost & Found online catalogue service, sorting out the clothes in advance and organizing a monthly evening where students of any year group (generally our older residential students are very interested) can buy these second hand clothes for 1€ per item. This initiative, while promoting and actively encouraging reuse of clothes, stationary and other items among students and staff, allows all students to equip themselves with all the necessary winter clothing, which many students might not own before arriving in the Netherlands.
The handling of leftover items requires time and commitment so the students who really want to be involved in this project are identified at the start of the school year. With each change of season, the Swap Shop donates what has not been sold to other local organizations (NGOs such as Refugee Project Maastricht, Salvation Army, Juupu, etc) that will surely find a great use for those clothes and items.
It is an incredible example of school-level "circular practices" where all the money raised goes towards the 'Swap Shop Fund' to then provide funding back to our own Secondary students, who can apply 4 times per year for up to 100€ per project. These projects are assessed by a committee and must positively impact our school and/or Maastricht and put into practice our school's UWC values.
The Swap Shop logo was designed by Alexis George in 2023.