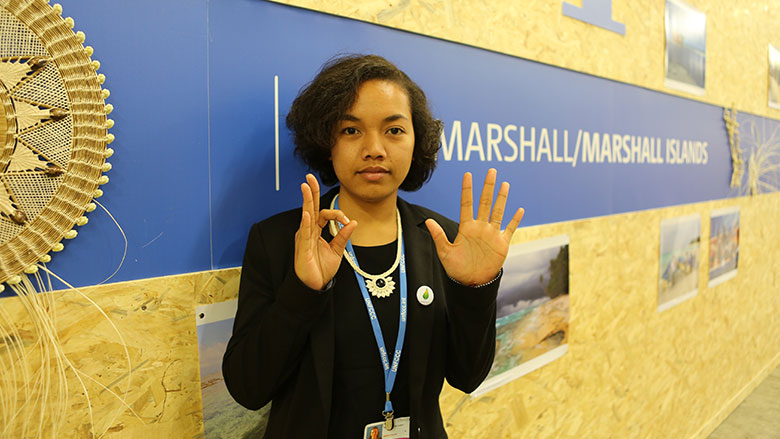 Overview
UWC RBC alumna Selina Leem
Selina Leem from the Marshal Islands was a student in UWC RBCs founding cohort of students, coming to Freiburg in 2014. Faced with the reality that even a relatively modest rise in sea levels would lead to her whole island becoming uninhabitable, she developed a strong interest in climate issues.
During the closing plenary of the Paris Climate Summit in 2015, she gave a moving speech on behalf of the Marshal Islands that received worldwide praise and attention.
Since then, Selina has spoken publicly about climate issues on many occasions, including at a TED Talk and at the 2021 Glasgow Climate Summit.