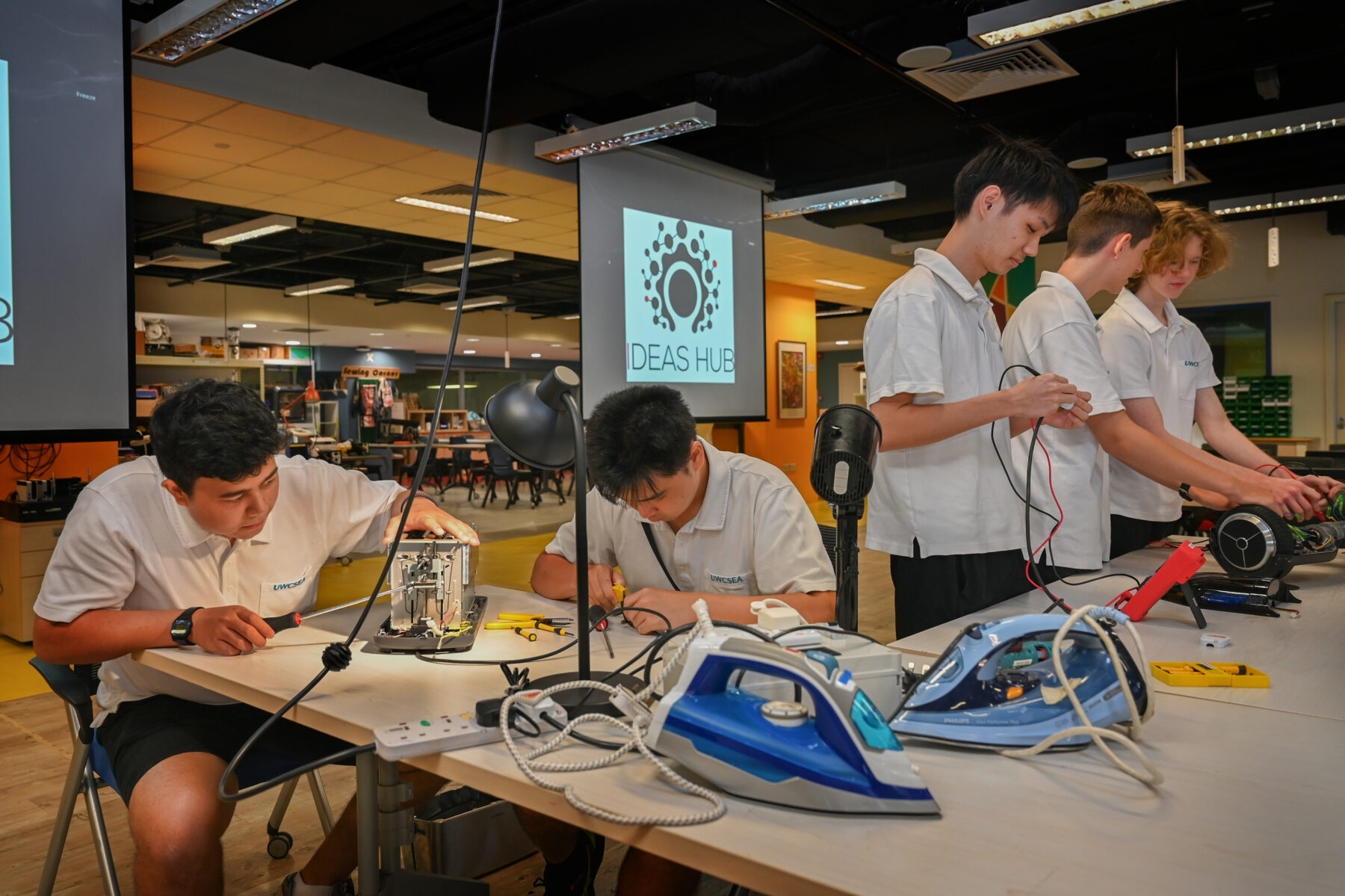 Overview
UWCSEA and Repair Kopitiam: Reviving the Spirit of Sustainable Repair
Embracing a Zero Waste focus, UWCSEA East and Dover Campus confront the prevailing 'Buy and Throw Away' culture head-on through the Repair Kopitiam initiative. Repair Kopitiam, a student-led environmental endeavour, is intricately linked to a city-wide movement dedicated to breathing new life into appliances such as toasters and fans. Once repaired, these items are either returned to their owners or distributed to Singapore residents in need.
Students not only acquire the technical expertise required for appliance repair but also learn to manage this service for the community. Moreover, they cultivate a profound appreciation for resources and the art of repair, embodying qualities like patience and perseverance. Ultimately, students shift their perspective, viewing discarded items not as waste but as opportunities for renewal.
On the last Sunday of each month, students participate in Community Meetup, monthly repair gatherings organized by the non-profit arm of the Sustainable Living Lab. During these sessions, students venture into the community to impart repair skills to others while distributing the appliances they have restored.
We invite you to join us on this transformative journey, one that redefines the concept of value and fosters stronger community bonds. We are committed to a culture of zero waste and shared responsibility.