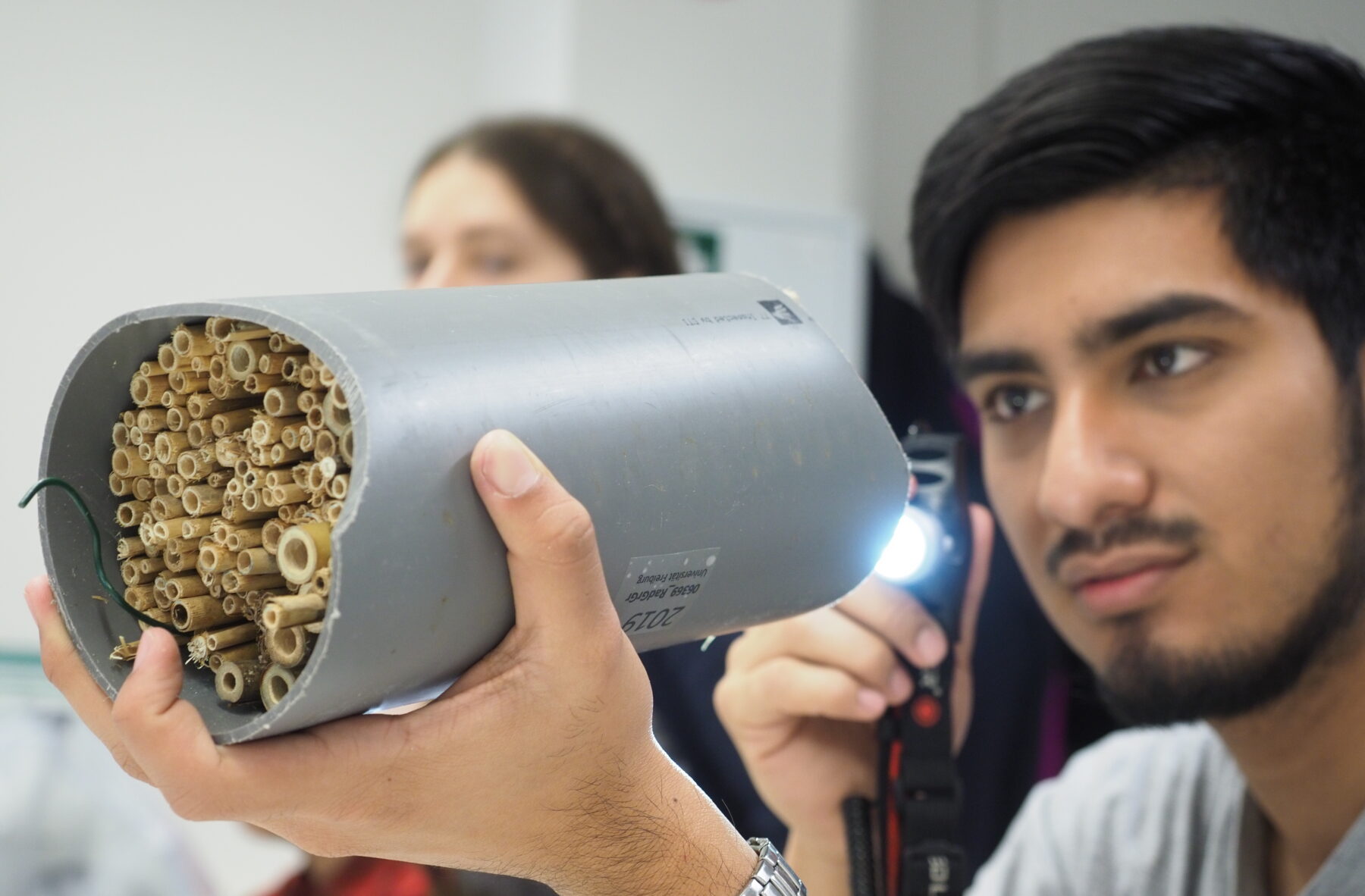 Overview
"Wild Bee Scientists" CAS at UWC RBC
Between 2018 and 2022, UWC RBC students were involved in a Citizen Science project with University of Freiburg's Chair of Nature Conservation and Landscape Ecology. In a project supported by the Robert Bosch Foundation with around €75,000, our students helped researchers study the biodiversity of wild bees and wasps across Germany by sending out "insect hotel" nests to schools all around Germany and then analyse the insects in them after the schools sent them back.
Phase 1: Recruiting partner schools
The first phase of the project consisted of reaching out to all schools in Germany we could find contact details for to recruit them for the project. In the end, we recruited more than 300 schools willing to participate.
Phase 2: Building nests
In the next phase of the project, UWC RBC students manufactured the nests (segments of plastic pipe filled with reed and bamboo stems cut to the length of the plastic tube).
The first task was to cut the reeds (out in a wetland near Freiburg, at a time of the year when the ground is frozen) and the bamboo (at the university botanical garden). Then, after the material was cut to the required length with a table saw (by a member of staff), students packed the reed and bamboo material into the plastic tubes. This happened in autumn and winter.
Phase 3: Sending out nests to schools
Then, in early spring, before wild bees and wasps look for nesting sites, our students put the 600 tubes (two for each schools) into parcels addressed to our 300 partner schools.
The schools then put up the tubes somewhere on their premises, letting wild bees and wasps build their nests in them.
Phase 4: Analysing the nests
In autumn,  after the insects had laid their eggs and built their nests in the tubes, the schools sent one of their two tubes back to the university researchers. Researchers and UWC RBC students worked together analysing which species of wild bees and wasps were found in each tube.